Going Long (Waiting on the Sidelines #2)
by Ginger Scott
Coming October 2013
Can first loves really be forever?
Nolan Lennox was strong, a survivor. She'd stood up to those who tore her down
and found her purpose in life when she was at her lowest, her heart broken. And
she was rewarded with the fairytale ending she'd always dreamed of. She spent
four years loving Reed Johnson, the popular quarterback at her small town high
school, earning his friendship first and, eventually, his heart. But fairytales
are fiction, and life…well, real life is messy. Can Reed and Nolan's love
survive the growing pains that come along with truly growing up?
Reed and Nolan's story continues in Going Long, the sequel to Waiting on the
Sidelines. It will will be available for download on Amazon, Kobo, iBooks, Sony
and Barnes & Noble in October 2013.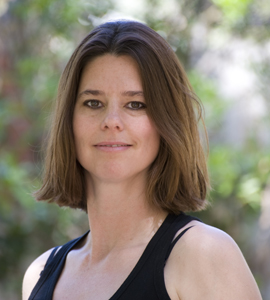 I tell stories for a living. It's a pretty great gig, actually. Each story has led to an amazing encounter, be it a new appreciation for the view from atop a polo horse to a deeper understanding of what it means to be the parent of a child with autism. I've told the stories of Olympians, comedians, doctors, teachers, politicians, activists, criminals, heroes and towns. You can check out a small sampling hereor, heck, just Google me.
While my craft has always led me down the journalism road, my desire has always been to bring to life the fictional stories in my head. I've wanted to write novels since I understood what they were. But then life — and probably a dash of self-doubt — always seemed to get in the way. Finally, my husband pointed out that the only thing stopping me from writing my book was
actually…well…writing the damn thing. (His words.) So, I did. My book, "Waiting on the Sidelines," is now available on Kindle. It's a coming-of-age romance, and like the nonfiction stories I've told for years, I hope it, too, is honest and thought-provoking. I'm not going to lie, it's mushy as hell. But I also think it hits on some important issues — bullying, under-age drinking, anxiety and the pressures girls face to move faster than they want to just to keep up. I hope it inspires dialogue, and I hope mothers and daughters read it together. You can download it from Amazon here. Plus, look for announcements soon to download for Nook and from Smashwords, iBooks and Kobo.
You can see my review of Waiting on the Sidelines (Book One) here.