Giveaway
Want to win a signed copy of Opposition? Just answer this question in the comment section below.
PROMPT QUESTION: What do you like most about the Lux series?
The winner will be randomly chosen. Giveaway ends 7/31/14
What do I like best about the Lux series?
Daemon, Daemon, and more Daemon!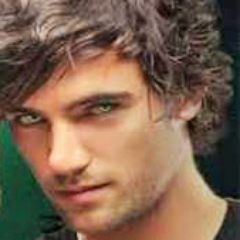 "Beautiful Face
Beautiful Body
Horrible Attitude
It was the Holy Trinity of Hot Boys."
Opposition
Don't miss Opposition, the fifth and final book in Jennifer L. Armentrout's bestselling Lux series. Also included only in the print edition is Shadows, the prequel novella never before seen in print! "A thrilling ride from start to finish," says RT Book Reviews.
Opposition
Katy knows the world changed the night the Luxen came. She can't believe Daemon stood by as his kind threatened to obliterate every last human and hybrid on Earth. But the lines between good and bad have blurred.
Daemon will do anything to save those he loves, even if it means betrayal. But when it quickly becomes impossible to tell friend from foe, and the world is crumbling around them, they may lose everything to ensure the survival of their friends…and mankind.
ABOUT THE AUTHOR:
# 1 NEW YORK TIMES and USA TODAY Bestselling author Jennifer Armentrout lives in
Martinsburg, West Virginia. All the rumors you've heard about her state aren't true. When she's
not hard at work writing. she spends her time reading, working out, watching really bad zombie
movies, pretending to write, and hanging out with her husband and her Jack Russell, Loki.
Her dreams of becoming an author started in algebra class, where she spent most of her time
writing short stories….which explains her dismal grades in math. Jennifer writes young adult
paranormal, science fiction, fantasy, and contemporary romance. She is published with Spencer
Hill Press, Entangled Teen and Brazen, Disney/Hyperion and Harlequin Teen.
She also writes adult and New Adult romance under the name J. Lynn. She is published by
Entangled Brazen and HarperCollins.
Lux: Beginnings (Obsidian & Onyx) and Lux: Consequences (Opal & Origin)
released on June 3, 2014.
Lux: Beginnings (Obsidian & Onyx) official Blurb:
There's an alien next door. And with his looming height and eerie green eyes, he's hot...until he opens his mouth. He's infuriating. Arrogant. Stab­worthy. But when a stranger attacks me and Daemon literally freezes time with a wave of his hand, he lights me up with a big fat bulls­eye. Turns out he has a galaxy of enemies wanting to steal his abilities and the only way I'm getting out of this alive is by sticking close to him until my alien mojo fades. If I don't kill him first, that is.
Daemon's determined to prove what he feels for me is more than a product of our bizarro alien connection. So I've sworn him off, even though he's running more hot than cold these days. But we've got bigger problems. I've seen someone who shouldn't be alive. And I have to tell Daemon, even though I know he's never going to stop searching until he gets the truth. What happened to his brother? Who betrayed him? And what does the DOD want from them—from me?
Lux: Consequences (Opal and Origin) official blurb:
Opal
After everything, I'm no longer the same Katy. I'm different... And I'm not sure what that will mean in the end. When each step we take in discovering the truth puts us in the path of the secret organization responsible for torturing and testing alien hybrids, the more I realize there is no end to what I'm capable. The death of someone close still lingers, help comes from the most unlikely source, and friends will become the deadliest of enemies, but we won't turn back. Even if the outcome will shatter our worlds forever.
Origin
Daemon will do anything to get Katy back. After the successful but disastrous raid on Mount Weather, he's facing the impossible. Katy is gone. Taken. Everything becomes about finding her. But the most dangerous foe has been there all along, and when the truths are exposed and the lies come crumbling down, which side will Daemon and Katy be standing on? And will they even be together?
LUX: BEGINNING (Obsidian and Onyx)Links:
Goodreads: https://www.goodreads.com/book/show/19081403­beginnings
Amazon:
http://www.amazon.com/Lux­Beginnings­Obsidian­Jennifer­Armentrout/dp/1622664809/
Barnes & Noble: http://www.barnesandnoble.com/w/lux­jennifer­l­armentrout/1117748506
LUX: CONSEQUENCES (Opal & Origin) Links:
Goodreads: https://www.goodreads.com/book/show/19081402­consequences
Amazon: http://www.amazon.com/Lux­Consequences­Jennifer­L­Armentrout/dp/1622664817/
Barnes & Noble: http://www.barnesandnoble.com/w/lux­jennifer­l­armentrout/1117748505
Additional links to Jennifer's pages:
Twitter: https://twitter.com/jlarmentrout
Facebook: https://www.facebook.com/JenniferLArmentrout
Website: http://www.jenniferarmentrout.com/
Lux: Beginnings is available everywhere books are sold, including your local Target, B&N, and
Walmart.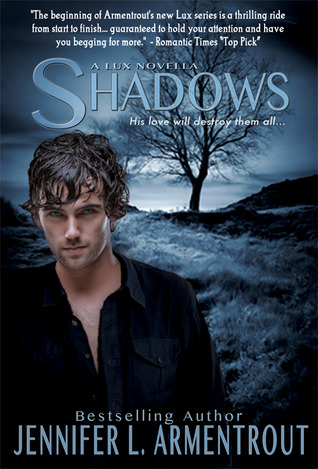 The last thing Dawson Black expected was Bethany Williams. To him, human girls are…well, fun. But since the Luxen have to keep their true identities a secret, falling for one would be insane. Dangerous.
Bethany can't deny the immediate connection between her and Dawson. And even though boys aren't a complication she wants, whenever they lock eyes, she's drawn in. Captivated.
Dawson can't stop risking everything for one human girl. Or stop a fate that is as unavoidable as love itself.
Want to read the LUX series on your ereader? Each book is sold individually in e-format:
#1: Obsidian
#2: Onyx
#3: Opal
#4: Origin
#5: Opposition
Prequel novella: Shadows
Ellen